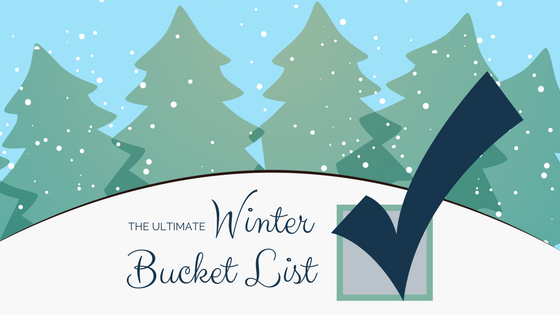 Winter Bucket List
For many, the winter becomes a gloomy time of year. However, just because the weather outside is frightful, doesn't mean the activities can't be delightful. In this post, you'll find the ultimate winter bucket list – guaranteed to chase away your seasonal blues.
Yes, it's cold and the days are shorter, but there is magic in the air this time of year. Don't be a Scrooge! There's plenty you can do to make the most of the winter season. Just don't forget to dress accordingly.
Now, bundle up and hop to it. Click the image below to download your own copy. Print it out and post it on your refrigerator. Or take it with you wherever the wind may lead. There's no better time to embark on a new adventure.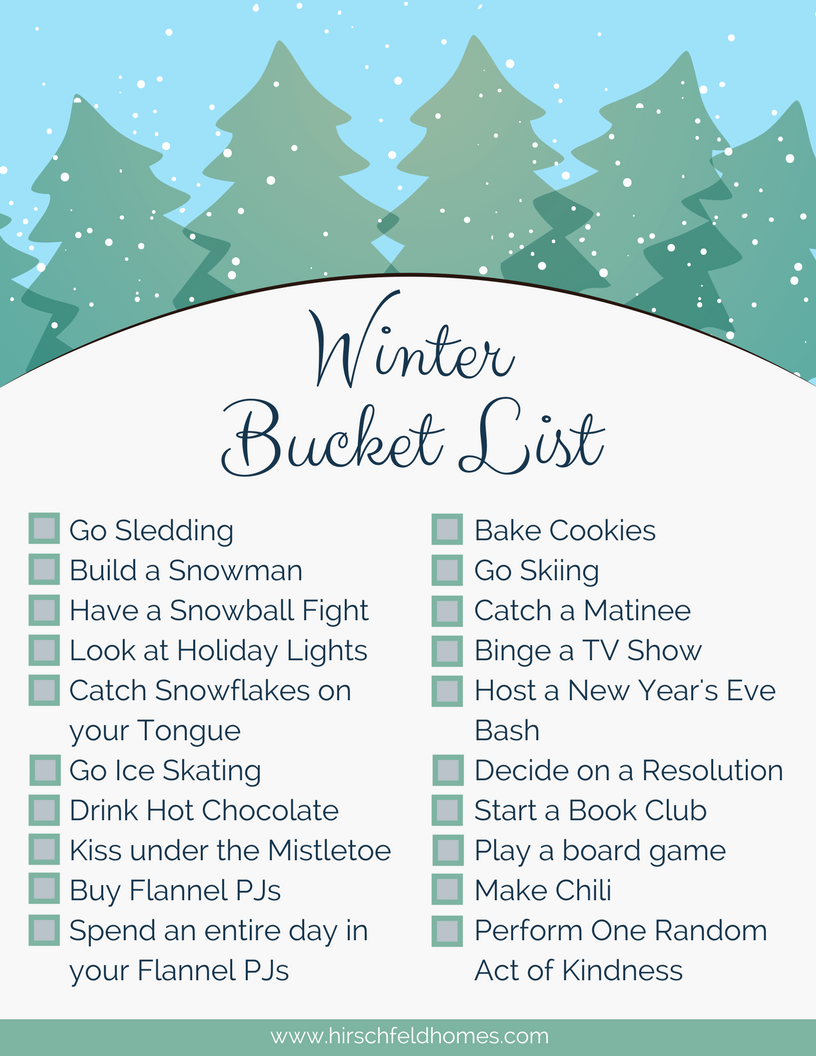 And keep in mind not all adventures need to be so grand. There's plenty of joy in the smaller moments of the season as well. This checklist is a healthy balance of letting Jack Frost nip and your nose as well as indulging in some cozy, indoor self-care. 
So, don't let the bitter chill get the best of you this winter. Instead, download this bucket list full of winter fun. We at Hirschfeld Apartment Homes challenge you to cross off as many activities as you can. Maybe even consider turning this into a contest with a few of your friends to see who can complete the winter bucket list first.
Enjoy!