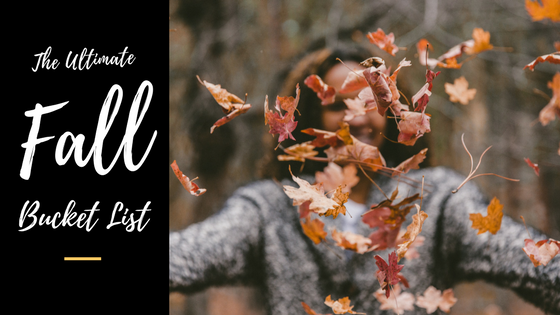 Download the Ultimate Fall Bucket List
Autumn is an amazing time of year with so much to see, smell, taste, and do!
So, to help make sure you make the most of this magical season, we've highlighted some fun and festive fall activities. We call it the Ultimate Fall Bucket List, and it's our guide to treasuring both the big and small moments this time of year.
Check out our suggestions and don't forget to print out your very own checklist below!
22 Things to Cross Off Your Fall Bucket List
1. Drink a pumpkin spice latte
The PSL is Starbuck's most anticipated drink of the year. However, Starbucks isn't the only coffee house with the pumpkin-flavored treat. Dunkin' Donuts and local cafes feature pumpkin spice this time of year, and you can find K-Cups and coffee creamers at the supermarket. 
2. Buy a cozy sweater
Now that the weather is getting cooler, an oversized, soft-stitched sweater is a comfort like none other. Try shopping at Old Navy, Target, or H&M for a good deal.
3. Decorate the front door
A harvest wreath or even a few window clings will do the trick. A festive front door is an easy way to decorate your home for fall.
4. Go apple picking
Apple season runs September through the beginning of October. If you live in Maryland, make sure you check out our guide to the Best Places to go Apple Picking in Maryland.

5. Take a fall foliage drive
The scenery this time of year is beautiful. So pack the car with family or friends and take a fall foliage road trip.
6. Visit a pumpkin patch
Make a day out of it. Most pumpkin patches also have hayrides, corn mazes, and live animals. Just make sure to dress appropriately and bring your own wagon if you plan on getting multiple pumpkins.
7. Buy a fall scented candle
Just one fall-scented candle can bring the spicy, sweet smell of the season into your home. Light a maple, caramel, cinnamon, or pumpkin candle after dinner and pour a glass of wine. We promise you won't regret it.
8. Bake pumpkin bread
Make it a date night activity or a Sunday morning to-do with the kids. The oven will warm the chill in the air, and the scent will make your home smell yummy.
9. Drink warm apple cider
You can usually grab a hot cup of apple cider while apple or pumpkin picking. You can also make your own. 
10. Wear fuzzy socks
Here's another easy one. If you don't own a pair, you're missing out. Fuzzy socks are clouds for your feet!
11. Attend a fall festival
Check out the local street festivals and craft fairs going on in your area. For those of you in or near Baltimore, Maryland, we have the scoop on autumn festivals. 

12. Make candy apples
Whether you like caramel, nuts, chocolate, or the sugary, red-coated kind, this delicious activity is always a fall favorite. But be prepared to get a bit sticky.
13. Craft with fall leaves
Pinterest can help you out with this one.
14. Carve a pumpkin
Make a spooky jack-o-lantern or carve something artsy. If this is your first time, try a carving kit.
15. Roast pumpkin seeds
No need to throw out all the seeds after you're done carving, roast them and season them to your liking for a tasty snack.
16. Go on a hayride
Look up discounted tickets for haunted hayrides if you're brave enough.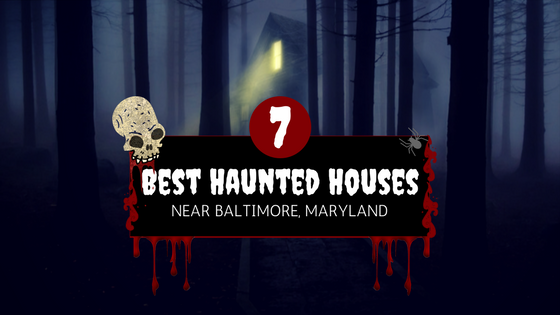 17. Watch a scary movie
Now's the time for a good scare. Check out this list of top scary movies of all time.
18. Attend a Halloween party
Put together a fun costume, then dance the night away in it! If no one is throwing a Halloween Party, throw your own.
19. Try a pumpkin ale
Try a Sam Adams Pumpkin ale or head to your local brewery.
20. Go on a wine tour
The summer heat can turn you into a sweaty mess during a wine tour. However, fall is the perfect time of year to spend the early afternoon at a vineyard.
21. Build a bonfire
You can tell ghost stories to get into the Halloween spirit, relax and read a book, or toast s'mores. But, don't forget to grab the cozy sweater from #2.
22. Give thanks
We saved the most important one for last. Whether it's during Thanksgiving, or throughout the beautiful autumn season, don't forget to stop and give thanks.